Description
Leather bifold wallet mens
Harpy Leather has built the best reputation in making a wide range of quality men's leather wallets and women's leather wallets. Each men's wallet is individually handcrafted by our master artisans to the highest standards using traditional skills and accumulated experience. This ensures that every wallet will be a joy to own and use for years to come.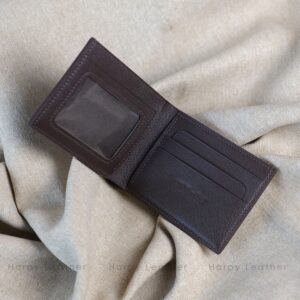 Luxury bifold wallet : A lot of forethought went into the design of the Harpy Leather in order to make it a sleek, fully-functional minimalist wallet with a modern touch.
mens bifold wallet id window
One of the best ways to capture your true style lies in the freedom to mix and match different outfits and accessories. Take this as a powerful inspiration, we present this men's horizontal wallet as a timeless design that enhances your fashion awareness.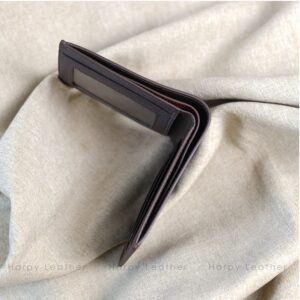 This wallet is handcrafted from Sully goat leather by the famous Alran (France) tannery, producing leathers for top brands worldwide since 1903. High-grade leather is often used for wallets and fashion bags.
This leather bifold wallet is ideal for keeping all your essentials. You will have 2 money compartments, 3 card slots and 2 hidden compartments. Especially all the inside and outside are Harpy using 2 main layers of leather glued together, that shows and speaks to your style.
Personalized Leather bifold wallet
We have options for skin color, stitching color, as well as shape (customized size) according to individual requirements. Including engraving words, date, phone number on the wallet when you need it. This also shows the personalization, uniqueness, personality for the product, as well as the owner. If this is the case for you, please contact or text HARPY, we will make you happy.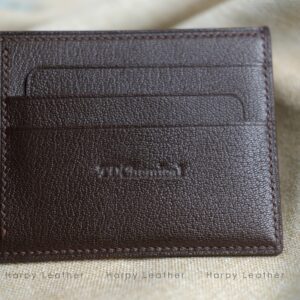 Handcrafted leather wallet
We are proud that each of our products is handcrafted by HARPY's team of skilled and experienced leatherworkers. Each piece is hand-cut and finished with fine stitching that not only looks great, but also ensures long-lasting durability.