Watch Straps
We strive to make your shopping experience positive by providing first-class customer service and high-quality leather straps! Through our commitment, experience and expertise, we aim to establish a relationship with customers that will last a lifetime and see our watch bands worn on wrists around the world.
Watch straps best
Harpy Leather has built the best reputation for making quality Handmade Watch Straps. Each set of handcrafted watch straps is individually handcrafted by our master artisans to the highest standards using age-old traditional skills handed down through generations. This ensures that the bracelet will be a joy to own and use for many years to come.
Diversity of colors, youthful personality or elegant elegance, helping you feel more confident, stylish, and elegant in all circumstances.
Watch straps apple
Luxury apple watch strap, all of our luxury apple watch series 6, 5, 4, 3 straps are free shipping worldwide. We only provide high quality, high end apple watch bands, apple watch bands and iWatch bands to consumers.
All of our watch bands are 100% apple watch compatible so you can easily swap out your strap within seconds. Our adapter has gone through countless iterations to get it right. Works with Apple Watch Series 6, 5, 4, 3, 2 & SE.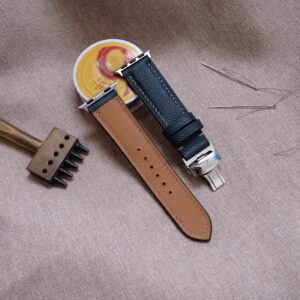 Our apple watch band is classic, noble and elegant, which makes your apple watch able to transform from a stylish sports accessory into a precious fashion item. sect immediately. The individual and unique designs of the watch band ensure that you are perfectly equipped for any occasion. You might even love your Apple Watch Band more than your Apple Watch.
Watch Strap Leather
Compared to wristwatches that use metal straps or Silicone & rubber watch straps, watch strap leather give us more comfort because they are not as heavy as metal straps, and do not tighten the wrist, which causes hand squash, itchiness when using rubber watch straps.
The advantage of a leather strap watch is not only to bring luxury but it also exudes a youthful, dynamic look. And more especially, the leather strap watches are also very easy to match with any outfit and in any situation.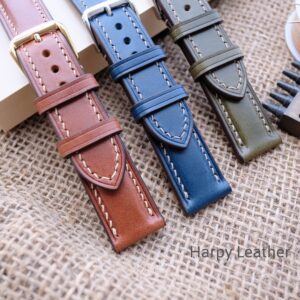 Fashionistas will certainly be very interested in the familiar but always changing and new watch every day to match their outfits and and their style because of the change in color and design of the strap. Changing the leather strap you can do at home with very simple and easy operations without the help of technicians.